This site is dedicated to the wonderfully talented actor Michael J. Jackson. It is a fairly small site but I try and keep it updated with current information whenever possible.

Please have a look around and feel free to leave a message in the guestbook.

I hope you enjoy the site.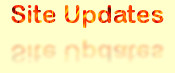 14th May 2018
Sadly I haven't heard any news about Michael's acting career in almost 3 years now, although I believe he is still teaching at a secondary school in Liverpool.

Thanks to everyone who has offered information, I do appreciate it but I can only post info on Michael's acting career, not his personal life.

Finally, apologies for how this text looks. The program I use to edit the site is now obsolete and barely any features are working, this is the only way I was able to add text. Sorry it looks terribly unprofessional.
4th September 2015

Finally some good news to report! Head over to the News page for details.



9th January 2015

I hope everyone had a good Christmas and would like to wish all who visit this site a happy and prosperous New Year!




On the news front, nothing to report at the moment. I realise updates are few and far between lately but as soon as I hear anything it will appear here.




Don't forget to catch Michael in Maigret on Monday 12th January (see TV Appearances in the News page).




On a side note, I've been informed by Lycos that they will be retiring all older websites built on their old system and forcing migration to a completely new system. I know from the last time they did this several years ago that migration does not go well at all and results in lots of incompatibilities with most of my pages needing to be rebuilt from scratch.




From the point of view of anyone visiting the site it means it will look completely different, incomplete and a bit skew-whiff until I can rebuild it properly again. This will take quite some time so please, when it happens, bear with me. Also the url address will change and all meta data will be lost, meaning it will be difficult to find using Google at first. It may look like it's disappeared but trust me it will be in the web somewhere! I'm hoping I'll be able to set up a redirect to avoid this.
6th June 2014

For anyone who hasn't been following the progress of Michael's latest film, Pleasure Island, on Twitter/Facebook they have released a short behind the scenes video featuring a clip from the film with Michael in character and as himself talking about the plot.

https://t.co/jcKT5of5PZ
7th April 2014

Michael is back in Corrie again tonight as Sid Altree.
17th March 2014

Still waiting to hear of a release date for Pleasure Island, but in the meantime I've added a photo from the film to the Gallery page to keep us going.



19th January 2014

Happy Birthday Michael! On behalf of all your fans may I wish you all the very best on your birthday, hope it's a good one.
23rd December 2013

The latest on Pleasure Island, according to the producers, is that although there isn't a set date for release yet it is hoped to be early 2014. This is their Facebook page:

https://www.facebook.com/PIFILM2014

They are doing introductions to the actors and there's a nice photo of Michael (official, professional one from his agent) with a few words about him.
December 2013

Just a quick note to wish everyone a very merry Christmas and a happy 2014.




Also a big thank you to everyone who has supported and/or contributed to the site over the years, it's very much appreciated xx
15th November 2013

The Video Clips page has a new layout due to the fact the old video player was out of date and it was complicated to add new videos so I've put all clips onto the Youtube channel. You can still access them through the Video Clips page but they are hosted on Youtube. They should now play a lot quicker, without all the buffering.




Also, I have a couple of new clips to add when I get around to it, some from Birthday Girl and some requested clips from Brookside.



29th September 2013

Great news - I've just heard that Michael has recently been involved in a new film called Pleasure Island. See the

News

page for more info and photos.
September 2013

Happy birthday to the MJJ Unofficial Fansite, this website is 6 years old today!

Nothing more to report unfortunately, but will keep the site updated as and when I hear anything.

Thank you to everyone who emails me to say they've seen Michael out and about, I really appreciate it. M&S in Southport seems to be a good place to see him. Needless to say, any pics would be hugely appreciated.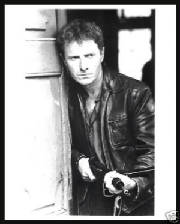 Wish Me Luck
7th July 2013

Nothing much to report for a while but thought I'd round up a couple of things I've found recently.

There's a channel on Youtube that is showing lots of the old Brookside episodes, including many from the 4 years Michael was in it. I can't name the person/channel as the copyright laws are very strict and they risk being removed but the videos can easily be found by typing "Brookside (followed by a date, e.g. May 1996)". Michael made his first appearance as Ollie Simpson on the 10th May 1996 if you're looking for somewhere to start.

Another thing worth mentioning is Wish Me Luck is showing on the new Drama channel, starting this Wednesday. This is definitely worth watching if you've never seen it before. Exact times/dates are on the News page under TV Appearances.

I've also heard that Brookside may be shown on this new channel.

As always, more will come as I hear about it. I'm always grateful for any news or sightings people can share so feel free to get in touch.
11th February 2013

Just to let everyone know this site may go down over the next couple of weeks due to the severe weather they are experiencing in the US where the website is hosted. Lycos USA are warning all its customers they are experiencing major server outages which are located in the worst hit areas.

So please try again later if you can't get connected over the next couple of weeks and we wish all our US friends a safe and quick end to the terrible weather.
16th November 2012

The storyline for Michael's character Sid Altree in Coronation Street is set to develop further so it looks like he'll be on our screens a while longer.
16th November 2012

Michael was in Coronation Street again last night, apologies for not updating the 'Next on TV' in time. Look out for the omnibus on Saturday morning.
16th September 2012

I've put a video clip of Michael's scenes in Coronation Street on the

Video Clips

page. There are also some new pics in the

Photo Gallery

from Emmerdale and Coronation Street. The Photo Gallery has been re-done as the flash gallery was a bit temperamental so I've reverted to the old way of displaying the pictures. Please let me know if it's taking too long to load and I'll make another flash gallery.
30th August 2012

Following a few worried emails about Michael not being in Monday's episode of Coronation Street I've changed the details to 'week beginning 27th August' as some programmes list all their cast members for the full week on a Monday. Apologies for any confusion.
22nd August 2012

I can confirm the exciting news I mentioned a few weeks ago is true....Michael has a role in Coronation Street. More details on the

News

page.
24th July 2012

There may be some very exciting news coming soon....I can't say any more at the moment as rumours often don't amount to anything but fingers crossed and watch this space.
22nd May 2012

Congratulations to SB from Preston who won the signed photo, it's on its way to you as we speak.

A big thank you to everyone who entered, sorry I only had one photo.
5th May 2012

Wish Me Luck is starting again on 7th May on Yesterday. Well worth watching if you've never seen it before. In my opinion this is Michael's best performance as Kit Vanston.
24th April 2012

Things have been fairly quiet recently, I've heard a couple of rumours that haven't amounted to anything yet but I'll keep the site updated whenever I hear something new.

In the meantime I've got my hands on another signed photo to give away. It's an old one I'm afraid but it was signed in 2010 at the Doctor Who Convention. If you'd like it just fill out the details here

Competition

. I'll pick a winner at random on 21st May.
19th January 2012

Happy Birthday Michael!! Very best wishes from all your fans xx
22nd December 2011

Michael has recently hosted a Christmas charity event...see the

News

page for more info.
25th July 2011

I've put 4 more clips from Emmerdale in the video player.
20th June 2011

If you're in the Manchester area you can see Michael at a charity event at the Trafford General Hospital this Saturday. More details on the

News

page.
12th June 2011

The Emmerdale storyline is coming to an end, but there are already rumours of a new tv series in the pipeline....

News
21st May 2011

Michael was a guest at the British Soap Awards which was shown on tv on 18th May. The storyline for his character in Emmerdale was nominated but sadly didn't win an award. I've put up some pics on the

News

page.
| | |
| --- | --- |
| | Copyright Ian Joy & Abby Marks |
3 March 2011

As the link to watch Family Portrait on the Links page has now expired, I have added a direct download instead. You can download and watch the whole short film in .avi format.

Apologies to anyone viewing in Internet Explorer, I have hopefully fixed the awful formatting issues that made parts of the site look a bit odd. All pages should appear normal now with this browser.

Lastly, please...no more competition entries! Both competitions to win signed photos have long since closed and I don't have any spares. Sorry.
19 January 2011

Michael celebrates his 63rd birthday today.

Happy Birthday!!! Very best wishes from all your fans.
10 January 2011

What a good start to the New Year! The fantastic WW2 series Wish Me Luck is being repeated for the first time since 1987. In my opinion this is Michael's best performance by far, it's definitely worth watching. Full details on the News page (under TV Appearances).
Also, and more currently, Michael continues to make appearances in Emmerdale and from what I've heard his character will be around for some time.
21 December 2010

I've added a clip from The Bill to the video player.
18 November 2010

As one of the photos in the recent competition was not claimed by the winner, a new name has been chosen at random to receive the signed photo - S Plumb - Congratulations! Please check your inbox.
Congratulations to G Nash and S Gibson who have each won a signed photo of Michael. Please note the competition is now closed.

I wasn't expecting such a huge response so many thanks to everyone who took the time to enter.
16 October 2010

As promised, the competition to win a signed photo of Michael is now underway. Fantom Films have kindly given me two large photos signed by Michael at the Turlough Tales Doctor Who Convention in London on 15th August this year. To enter click here

Competition

. Two winners will be chosen at random on 6th November 2010.
It looks as though Michael will be a regular cast member on Emmerdale, after making his debut on Friday 8th October. I've put a couple of stills from yesterday's episode in the Photo Gallery and a short clip on the Video page.









22 September 2010

Michael will soon be back on our screens in a new role in Emmerdale.....more details on the

News

page.
18 August 2010

From what I've heard the Doctor Who convention in London went very well and was enjoyed by all. The organisers, Fantom Films, have kindly agreed to donate a signed photo of Michael and some video footage of the event so I'll be giving away the photo in a competition. Check back soon for more details.
12 July 2010

Michael will be making an appearance at a Doctor Who convention in London next month. More details on the

News

page.
23 June 2010

The Highlander video clip resulting in a 404 error has now been fixed and plays normally. Thanks to everyone who reported it broken.
4 March 2010

Some of the video clips can now be found on YouTube under the channel name themjjfansite. At the moment there are only a couple of clips from Wish Me Luck as this is what people have asked for, but I will upload the rest over time. They will also still be available on the Video page of this website.
19 January 2010

Michael celebrates his 62nd birthday today, many happy returns! Still looking fab!!
13 August 2009

Michael got a mention in the Daily Mail newspaper last week - in an article confirming he is still alive!

Regarding this site, some changes have taken place, mostly behind the scenes, but the fansite is officially back online now. The only visible differences are the new photo gallery and the slightly different header.
6 July 2009

The company who host this site, Lycos, are making some major changes to the way their sites are maintained at the end of July. I know in advance there will be a lot of compatibility issues, so the site will go offline on 31 July until I can iron these out. It may be offline for a week or so, maybe longer, depending on how much of it I have to re-build. But it will definitely be back!
17 March 2009

A quick update:

Still no news on Educating Rita. No definite plans to run it again as yet, although it is said to be in the pipeline.

Michael filmed a tv series in autumn last year which should be due on our screens sometime soon. Only problem is I don't know the name of it! I'll update this news when I find out.

Added 8 new clips to the Video page including some oldies like Man About The House, Robin Hood and Doctor Who. There's also a clip from Sweeney 2, for which Michael won the Most Promising New Actor award in 1979. Plus a clip from a more recent film, Now You See Her.
30 December 2008

I've changed the Windows Media Player on the Video Clips page to a flash player so if you were unable to view the videos previously have another look, you should be able to see them now. Also, they now play instantly so no more waiting for clips to load.
29 December 2008

View a short clip from Michael's latest film Stepdad on the

Video Clips

page.
19 November 2008

Educating Rita will be performed again early next year - see the

News

page.
3 October 2008

Congratulations to "S.L." from Woodbridge, USA who won the signed poster. Thanks to everyone who took the time to enter.
28 September 2008

I've added some classic Brookside clips to the Video page, with some stills in the Photo Gallery.
31 August 2008

I managed to get a photo after the performance of Educating Rita on Friday (see Photo Gallery page) plus there's a

review

of how the evening went for anyone who's interested.

Also I'm giving away a poster from Educating Rita, personally signed by Michael on Friday night. Just click

here

and fill out the form. A winner will be chosen on 30 September. Entries welcome from any country.
29 August 2008

I've added a few more pics to the Gallery plus some more short video clips. We're off to Cheshire to see Educating Rita tonight so hopefully I might get a photo from there. Looking forward to it!
20 July 2008

Tickets are now on sale for Educating Rita. See the

News

page for times/dates & prices.
This site is best viewed using Internet Explorer. Some of the pages may appear slightly out of alignment in Firefox.