4th September 2015

At long last Michael's recent film Pleasure Island has been released on DVD nationwide (cert 15) on 14th August 2015.



29th September 2013

Michael has recently finished filming a new movie called Pleasure Island which is currently in the post-production stages. It is set in Grimsby, Lincolnshire and Michael plays a character called Miles.

Early indications suggest it might be due for TV release in December this year but I'll confirm this once I find out more. In the meantime, here are some links to more info and a couple of photos from the production set. Michael can just be made out in both of them.

All credit goes to Sarah for providing the information. Thank you!
22nd August 2012

Starting from week beginning Monday 27th August Michael will be appearing in Coronation Street on ITV. He will play the character Sid Altree, however at the moment I don't know whether it's a one-off appearance or a longer contract.
22nd December 2011

On 29th November Michael hosted the Light for Love carol concert at Chester Cathedral in aid of Claire House Children's Hospice in Cheshire.

The concert featured the Roberts Bakery Brass Band and the Grange School Choir and included readings from the event sponsors and some of the parents who have used the services of the hospice.

Money raised will go towards providing an extra bed at the hospice in 2012.
20th June 2011

Michael will be attending a charity event to raise funds for the new children's unit at the Trafford General Hospital in Manchester on Saturday 25th June, 12pm - 3pm.




The event is open to everyone and funds raised on the day will go towards new toys for the children being cared for in the unit.
12th June 2011

I'm not sure when Michael's contract is due to finish for Emmerdale but his storyline seems to be coming to an end.

I've heard a rumour that there's another tv series in the pipeline, a popular ITV sci-fi series. I'll confirm this if and when I find out more.
21st May 2011

Michael at the British Soap Awards held earlier in the week:
9 October 2010

This is the official press release about Michael's new role in Emmerdale.



22 September 2010

Michael will be appearing in the ITV soap Emmerdale as of Monday 4th October. He'll be playing the part of Jerry Walsh, Jackson's father.

This will be Michael's second time around in Emmerdale, having already appeared in the early 90's as Andrew McKinnon.
12 July 2010

Michael will be appearing at a Doctor Who convention entitled Turlough Tales to be held on 15th August 2010. The venue will be:

George IV Public House & Comedy Club

185 Chiswick High Road

London W4 2DR

Tickets £20

According to the organisers the price includes 2 free autographs!!

Bookings: 024 7626 5129

- UPDATE - sold out

I didn't get a ticket but might go down to London on the day and hopefully get an up-to-date photo.
26 January 2010

I've heard a rumour that Michael might (or may already have) set up a drama club in a village in his home county of Cheshire. I'll need to check this for accuracy but thought it was worth mentioning.
6 December 2009

It's been a very quiet year, although Michael has been on TV regularly in repeats of older shows.

I know he filmed something last year, a TV series I think, but I'm still not sure what it was and haven't seen him in anything new recently. We can only speculate on what it might have been - maybe he's the new Doctor Who! Or the next James Bond!! We'll have to wait and see.

I've also heard that Michael has gone from teaching Drama and English to just Drama at the school where he works in Liverpool. Let's hope this doesn't mean he's semi-retiring but that he's filming something big and doesn't have time to teach as was the case when he was in Brookside. Fingers crossed.
6 January 2009

A quick update on Educating Rita - it's not imminent as I was told a few weeks ago but is still in the 'talking about it' stage. No dates have been arranged yet but hopefully they might decide to run it again.
29 December 2008

Michael's latest film 'Stepdad' can be ordered online from an American company called Singa Home Entertainment at this address

http://www.singahe.com/drama.html

. I ordered a copy a few weeks ago and had no problems with them. By the way, it's a very good film and I'd definitely recommend it. There's a short clip on the Video page.
19 November 2008

Great news! The Oaklands Hotel in Cheshire are planning another performance of Educating Rita in January 2009. I am told the dates and tickets will be available very soon. I'll post more details here shortly.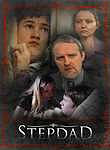 8 September 2008

The film Stepdad is now available on DVD in America. Unfortunately there's no sign of it yet in this country but it looks like things are moving along.
31 August 2008

Educating Rita went down a storm at the Oaklands Hotel over the last few days. I went to the final performance on Friday evening and it was absolutely brilliant. The two actors received a standing ovation at the end of the show, and rightly so. It was a very enjoyable evening.

Click here for a full review

I was lucky enough to meet Michael in the bar afterwards. He was really lovely - you can see the photo on the Gallery page. He was kind enough to sign two flyers, one of which I will be giving away in a competition (to enter click

here

).

Michael told me that as Educating Rita has been so successful he might return at Christmas to put on another show in the Oaklands theatre, so watch this space.
25 June 2008

I've finally found out some information about Sleuth - it's been cancelled! The organisers weren't able to get the rights to the play

BUT

will be putting on a performance of Educating Rita instead. Michael will still be in the play (not sure about Mark Moraghan) with another actress from Brookside Suzanne Collins. So here are the details:

Venue: The Oaklands Hotel, Millington Lane, Weaverham, Northwich,

Cheshire

Dates: 27/28/29th August 2008 - 2.30pm & 7.30pm

Price: £10 daytime / £20 evening (inc. meal)

Tel: 01606 853249
Update - tickets on sale as of 19th July. According to The Oaklands they've been inundated with calls even before the adverts went out so have added the extra daytime performances "by popular demand" plus a charity preview performance, and are expecting it to be a sell-out. So if you want tickets best book early.

The cast will be starting 4 weeks of rehearsals shortly.
17 June 2008

I can confirm that Michael won't be attending Indylander 2008, the latest Highlander convention. The organisers were unable to contact his agents but are keeping him in mind for future events.
9 June 2008

For those of you asking about Sleuth here's a little bit of information that I shamelessly stole from The Official Mark Moraghan Website (

http://www.markmoraghan.com

). It looks like Mark will be in the play aswell and says on his site it will be in July at the Oaklands Hotel, Cheshire. But after being sent on a wild goose chase by the Oaklands for several weeks now I've been unable to find out any dates as yet. Someone else said August but I'll keep you posted. If anyone knows anything about this maybe you could drop me a line?
5 April 2008

The latest news on the film Stepdad is that it will be released worldwide in August this year. Not sure whether it's going to be on TV or theatrical release but looking forward to it anyway.
23 Feb 2008

There is unconfirmed news that Michael will appear in the play Sleuth later this year. The play is a psychological thriller about a writer who invites his wife's lover to stay at his manor house and the ensuing mind games they play. It was written by Anthony Shaffer with the first theatre production in 1970 at the Ambassadors Theatre in London.

It was adapted for film in 1972 with Michael Caine and Laurence Olivier playing the lead roles. The film was recently re-made in 2007 and stars Michael Caine (again) and Jude Law.

Sleuth is currently touring theatres across Britain under the production of Bill Kenwright Ltd with Simon MacCorkindale (Casualty) and Michael Praed (Robin Hood) as the main characters, ending in July 2008. Presumably this would be when Michael Jackson will take over.

More info will be posted here when it's official.
17 Jan 2008
12 Nov 2007

There is some unconfirmed news that Michael is currently teaching Shakespeare to the English Literature class at St John Bosco 6th Form College, Liverpool. However, the college could neither confirm nor deny this. Have a look at the message from the English Lit students in the guestbook and see what you think!
3 October 2007

Michael will be one of three judges on the panel of an upcoming talent show called 'Make Me A Filmstar'. The TV show will be in 6 parts and will audition hopeful actors across the UK, starting on October 22nd in Glasgow.

The prize for the chosen actors/actresses will be a part in a short film which Michael will co-direct with Phil Middlemiss (from Coronation Street). What a prize! A chance to work with Michael himself! Here is a link to the website with more info:

http://www.makemeafilmstar.co.uk/

Details of the TV screening date will be posted here as soon as I know more.
27 September 2007

Michael has recently finished filming a new movie 'Stepdad' which is directed by and also stars Mark Moraghan from Brookside. It was shot in the north of England by Cheshire Films Limited.

At the time of writing it is not yet scheduled to be aired on TV, but as soon as I hear anything I'll post it here.

There is a link to the trailer in the Related Links section.

Offscreen

On 28th September 2006 Michael attended the 135th Anniversary celebrations of Liverpool company Medicash at the Crowne Plaza Hotel in Liverpool, UK.
In February 2006 Michael was a guest at the re-opening of Pete Waterman's former hotel 'The Oakland Hotel' in Cheshire.
In 1999 Michael attended the Chronicles 1999 Highlander convention in Birmingham, UK. He took part in a Q & A session along with other cast members.
Michael travelled to the Celtic -v- Liverpool UEFA Cup (1st leg) match on 16th September 1997 with other Brookside cast members Michael Starke (Sinbad) and Louis Emerick (Mick Johnson). Commenting on the upcoming 2nd leg he was quoted as saying "I hope we can make the Celtic supporters as welcome as we feel tonight". Ahhh!